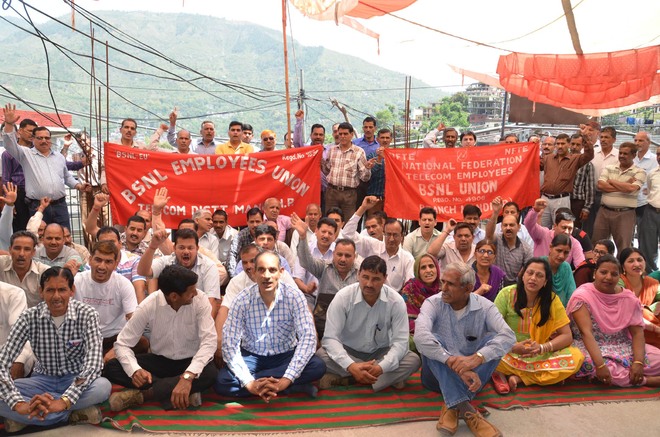 Our Correspondent
NURPUR, APRIL 22
The BSNL Employees' Executive Association, North Zone, has claimed success of the two-day nationwide strike by employees associations and unions of BSNL in north zone, comprising Himachal Pradesh, Punjab, Haryana, Jammu and Kashmir and Delhi. Tilak Thakur, joint secretary of BSNL executive association, today said 13 associations and unions had taken part in the strike in support of their demands.
He said the employees had been demanding allotment of spectrum to BSNL, regular pension revision of retired personnel, revival of financial viability, merger of BSNL and MTNL, 30 per cent retirement benefit to direct recruited employees, fresh recruitment, 4G services for subscribers and standard pay scale and time-bound promotion in executive cadre.
Tilak said the employee unions and associations had served notice to the Central Government and BSNL management on March 13 about resorting to the two-day strike across the country on April 21 and 22. He appealed to the Central Government and the BSNL management to take necessary steps in this connection.